COVID-19 : we continue to deliver your orders and our customer care is available as usual.
SIMPLE!
our videos will help you programming
BERNER

GARAGE DOOR REMOTE CONTROL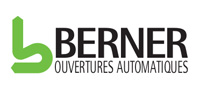 0
products selected - BERNER
BERNER Remote Control : Find the right remote control for your gate or garage operator in a few clicks with Remote Control Express. See our selection of
remote controls for the fairest price. Order from Thursday, April 2, 2020!


















-45%


-47%






-41%



-41%



Read more about BERNER Garage door remote controls and BERNER gate remote controls
The remote control BERNER is often in reality a remote of the brand TEDSEN. However, there are some models which are of BERNER and Remote Control Express offers all models!
Replace your remote controls with just a few clicks. All remote controls from BERNER available on Remote Control Express. Remote Berner, S521, S849-b1s40l.