COVID-19 : we continue to deliver your orders and our customer care is available as usual.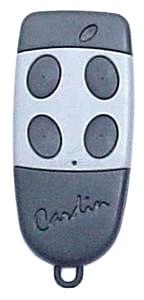 No longer in production
Your
CARDIN S449-QZ4

GARAGE DOOR REMOTE CONTROL*

becomes

CARDIN S449-QZ4-GREEN (100% )

*CARDIN no longer produces the reference CARDIN S449-QZ4
Remote

CARDIN S449-QZ4-GREEN TXQ4494P0
Free postage
order 2 remotes
Reference : : TXQ4494P0
The advantages of Remote Control-Express:
Free support on 0203 31 882 18
24 months warranty
Batteries and instructions included
Manual included in PDF format by email
Programming tutorial
All information concerning your replaced product (Remote control CARDIN S449-QZ4) :
Free postage
order 2 remotes
14 days
to change your mind
Free advice
when buying and programming
Secure payment

Product description and characteristics
Product specifications
Product information CARDIN S449-QZ4
Important: If you intend to use this remote control for an alarm, you will need the general alarm instruction manual and also the installer code in order to program the remote control.
How to program CARDIN S449-QZ4 remote control ?